The games are getting bigger at the Canadian Senior Curling Championships in Yarmouth.
It's the final day of championship pool play and the Nova Scotia men's and women's teams are in action.
Theresa Breen of the Halifax Curling Club says playing this tournament in her home province means a lot to her.
"It's something special to be able to play and be cheered on by all the fans. This is a special place to play and everyone was so welcoming. This is my second Canadian Senior Championship, we won bronze last year and have an experienced team."
The women's team faces Newfoundland and Labrador this morning and Saskatchewan tonight.
Breen says the ice cream was fantastic.
"You can't get any better here at the Mariners Center and Yarmouth Curling Club and it's important for every curler to have good ice. We enjoyed our experience."
Anderson on the hunt for history
The Saskatchewan women's team is aiming for their fifth consecutive tournament win.
Sherry Anderson, who represented Saskatchewan in ten Scotties Tournament of Hearts, says Yarmouth was a great host.
"And it doesn't hurt that I love seafood and scallops. We've been treated wonderfully here," says Anderson.
She says this tournament stands out along with her first senior tournament in Digby in 2016.
"It was so much fun that we all said we have to go back to the east coast and do it again. We were treated so well with the small town vibe."
When it comes to the pressure of winning five straight games, Anderson is ready.
"I like to always do my best. I won't put too much pressure on myself, but it would be a great experience to win."
The Nova Scotia men's team plays Alberta in the morning draw today and Manitoba tonight.
The semi-finals will take place tomorrow morning, the championships will follow.
The winners will travel to South Korea for the World Championships this spring.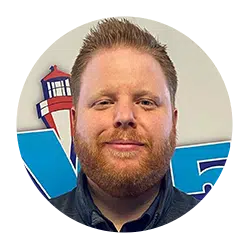 Kevin Northup
News anchor/reporter


consequences | Contact
Kevin has been a reporter with Y95 since 2009 and has covered many current stories and events across the Tri-Counties.