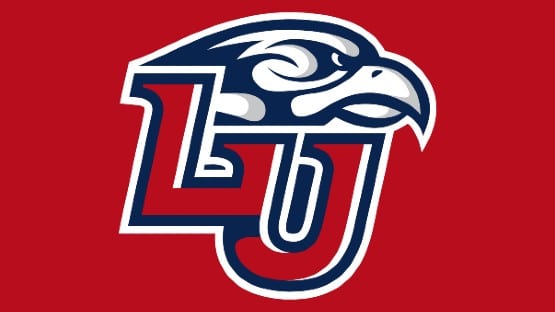 New Liberty football coach Jamey Chadwell has brought his first-ever signing class at Liberty to 28 members, with 15 new players joining during the late signing period.
Liberty's 28-person autograph class is ranked 85th by Rivals.com, 94th by On3.com and 106th by 247Sport.com.
The Flames' additions include six defensive linemen, five offensive linemen, four cornerbacks, three running backs, three tight ends, two quarterbacks, two safeties, two wide receivers, and one linebacker.
The Liberty 2023 roster comes from 13 different states: Florida (4), Tennessee (4), Alabama (3), Georgia (3), North Carolina (3), Kentucky (2), South Carolina (2), Virginia (2), Arkansas (1), California (1), Illinois (1), Louisiana (1), and Maryland (1).
2023 Flames Football NLI signees
Austin Anderson OL 6-4 285 Bowling Green, Ky./Bowling Green HS
Marquis Bell * CB 5-11 175 Oceanside, California/El Camino HS (Palomar CC)
Brandon Bishop * CB 6-0 195 Tuscaloosa, Alabama/Hillcrest HS (Louisiana)
Vaughn Blue * RB 5-11 195 Mount Pleasant, SC/Oceanside Collegiate Academy
Christian Bodnar S 6-0 170 Brandon, Fla./Bloomingdale Sr. HS
Tajh Boyd * OL 6-4 285 Chesapeake, Va./Oscar F. Smith HS
Bo Burklow TE 6-3 235 Brentwood, Tennessee/Christ Presbyterian Academy
TJ Bush * DL 6-3 250 Woodbridge, Va./Freedom HS
Quinton Colley * RB 5-9 215 Bailey, NC/Southern Nash HS (Wake Forest)
Donovan Dozier * DL 6-3 230 Raleigh, NC/Cardinal Gibbons HS
Billy Durocher * TE 6-4 220 St. Charles, Illinois/St. Charles North HS (back of saddle)
Aaron Fenimore * OL 6-1 270 Senoia, Georgia/East Coweta HS
Jabin Ford S 6-0 175 Butler, Georgia/Taylor County HS (Coffeyville CC)
Tysheik Galloway * DL 6-3 315 Anderson, SC/Belton Honea Path HS (Coffeyville CC)
Cal Grubbs OL 6-3 285 Maryville, Tennessee/Maryville HS
Elijah Hopkins * CB 5-10 170 Ocala, Florida/Vanguard HS (Coastal Carolina)
Jacob Jenkins * TE 6-3 235 Hoover, Alabama/Spain Park HS (Coastal Carolina)
James Jointer * RB 6-0 215 Little Rock, Ark./Parkview HS (Arkansas)
Larry Jones, III DE 6-1 235 Lakeland, Fla./Lakeland HS
Trey Lowe * QB 6-2 235 Collierville, Tennessee/Bolivar Central HS (Southern Miss)
Jamal Miles CB 6-0 170 Pelham, Ala./Pelham HS
Reese Mooney QB 6-1 205 Denham Springs, La./Denham Springs HS
Eliyt Nairne * DL 6-2 275 Charlotte, NC/Olympic HS
Olan Robinson LB 6-1 210 Covington, Ga./Newton HS
Errol Rogers, Jr. * WR 5-11 195 Deland, Florida/Lafayette Christian (Louisiana)
Reese Smith * WR 5-10 190 Danville, Ky./Boyle County HS (West Virginia)
Jordan White * OL 6-2 300 Largo, Md./DeMartha Catholic (West Virginia)
Bryan Whitehead II DL 6-2 240 Bartlett, Tennessee/Bartlett HS (Pearl River CC)
* – Joined Liberty's Spring 2023 roster