Ontario
Homeless man seeks assisted suicide death, citing hopelessness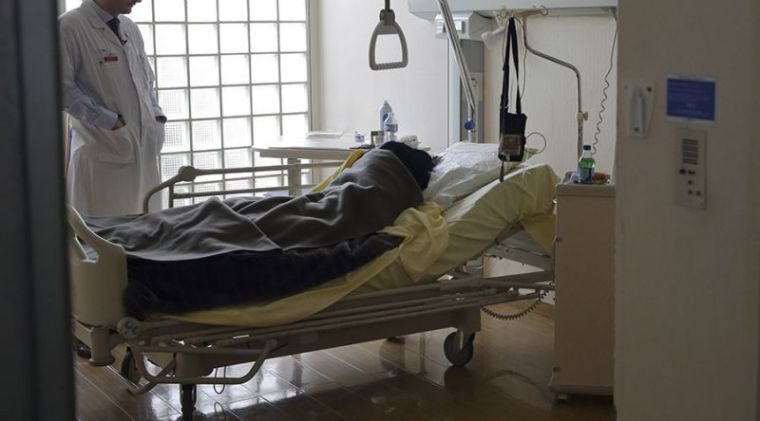 An Ontario man, experiencing homelessness and frustration with his living conditions, attempts to die by medically-assisted suicide, claiming that dying through Canada's medical assisted dying program (MAID) is the only option for him.
Tyler Dunlop, 37, a healthy, able-bodied male, recently began the MAID process after visiting Orillia Soldiers' Memorial Hospital. The man declined the hospital's offer to take him in for a psychiatric evaluation, in addition to offers of food, water and shelter to prove he was serious about the decision.
"I explained it calmly and in my right mind: I wasn't drunk or smoking dope or anything," Dunlop told Orillia Matters last week. "I just said I really think this would be the best decision for me. I researched it. This is an informed decision. I'm not wasting your time."
To complete the MAID process, Dunlop needs to get signatures from two different psychiatrists. He had his first appointment on Tuesday.
Dunlop said he's trying to address the issue of "equality," arguing that for some people without access to resources, assisted suicide is the only option.
"I chose euthanasia because I know I'm not going anywhere," he said. "I was in rehab. I've accessed every possible resource to get better. Some of us can't."
The 37-year-old's apartment fights began in June 2022 after he found his roommate and work supervisor dead in their apartment. The landlord gave Dunlop five days to move out, and he's been trying to get his life back on track ever since.
"The worst feeling is social isolation. People don't talk to you. they avoid you They think you want something," he said, describing the situation as "unbearable."
"When I read about medically assisted dying, I thought, well, logistically, I really don't have a future," said the Dunlop.
The decision to pursue assisted suicide stems from a lifelong trauma, according to Dunlop. Born into a dysfunctional family and having experienced both physical and sexual abuse in the foster care system, this isn't the first time Dunlop has contemplated suicide. It's not the first time he's experienced homelessness, either, as Dunlop admitted he was homeless back in 2010.
In addition, the man, Orillia Matters, said he suffers from schizoaffective disorder and post-traumatic stress disorder and has relied on alcohol as a coping mechanism for years.
"I've worked in all kinds of industries and fields, photography, thrift stores, factories. I've always worked," he said. "I'm an absolute failure, but I work. On my days off I contribute to the community: I get a garbage bag and gloves and I clean up the garbage in Orillia."
While he recently took a job at a fast-food restaurant, the lack of stable housing has made it difficult for him to maintain employment.
"How am I supposed to eat responsibly if I haven't bathed or slept in six days?" he said. "Public safety is at risk there. I have to call and say, 'OK, I'm sorry. I just can't do it', but I want to work."
Citing a lack of direction and incentive to move on, Dunlop believes MAID is his only way forward.
"I looked at my future and said, 'What will I be in the next 10 years?' Same thing: wandering homeless," Dunlop said.
His feelings are only compounded by what he sees as the deteriorating state of the world, pointing to rising housing costs and inflation. Dunlop said if he had access to stable housing and hoped he could overcome his circumstances, he might change his mind.
"If I can help people, that's reason enough to stay, but I feel useless. That's why I want to do this: I hurt people. I hurt myself. I hurt society," he said.
"This isn't self-pity or self-loathing – I'm seriously consuming too many emergency services. Failure is constant and I'm trying to get out of this hamster wheel and I can't."
As reported by The Christian Post, Canada legalized physician-assisted suicide in 2016, restricting it to citizens or permanent residents who were at least 18 years of age and had "a serious and incurable illness, disease, or disability" that involved "persistent and unbearable suffering." . "
In 2022, the Canadian Parliament expanded the law to include non-threatening physical disabilities.
While the country intended to start offering MAID for people with mental illness starting March 17, 2023, the Canadian government announced a temporary delay in December.
Assisted suicide laws have raised concern among disability activists over the years, warning that the law is being used to end the lives of people who don't have chronic illnesses and ending the lives of people despite objections from their family members.
The Associated Press reports that there were over 10,000 deaths from euthanasia in 2021, an increase of about a third from 2020.
Tim Stainton, who directs the Canadian Institute for Inclusion and Citizenship at the University of British Columbia, called Canada's law "probably the greatest existential threat to people with disabilities since the Nazi program in Germany in the 1930s."
A study published last year by the Anscombe Bioethics Center found that countries with legalized assisted suicide or euthanasia have higher rates of "self-initiated" suicides.
"Advocating assisted suicide is literally advocating suicide, even as advocates use distracting euphemisms like 'assisted dying,'" said Wesley J. Smith, chair and senior fellow at the Center on Human Exceptionalism at conservative think tank Discovery Institute CP. "A society cannot be in favor of some suicides and then wonder why some think suicidal thoughts outside the allowable categories that it includes them."
For free

Religious Freedom Updates

Join thousands of others to get the FREE MAIL free newsletter sent twice a week by The Christian Post.