Ontario
Sego Resources gains a foothold in BC's copper-gold porphyry highway
Copper is key to every phase of electrification, from windmills and solar panels to electric cars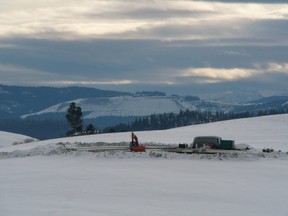 content of the article
Vancouver based Sego Resources has been playing a strategic long game for its mineral exploration activities in BC. The Company is the 100% owner of the Miner Mountain project, an alkaline copper-gold porphyry exploration project near Princeton, BC.
content of the article
The 2,056 hectare property is located 15 kilometers north of the Copper Mountain Mine operated by Copper Mountain Mining Corporation and Mitsubishi Copper in the Traditional Territory of the Upper Similkameen Indian Band. To date, Sego has invested over $5.8 million in the Miner Mountain copper-gold porphyry project, backed by a strong First Nation agreement.
Before the discovery and development of Ingerbelle Deposit at Copper Mountain Mine By the late 1960's by the Newmont Mining Company with production in 1972, the region was underexplored and covered by small multi-owner claim groups. "Sego recognized this patchwork of claims and was the first company to acquire the entire Miner Mountain project, which encompasses the entire mineralized and alteration system, in 2007," said J. Paul Stevenson, CEO and director.
content of the article
"The region from the Copper Mountain Mine in the north to the massive Highland Valley Copper Mine and the New Afton Copper-Gold Mine near Kamloops lies in one of the most prolific copper-gold belts in the province," he explains. "This belt of rock is sometimes referred to as the porphyry highway because it's so well established."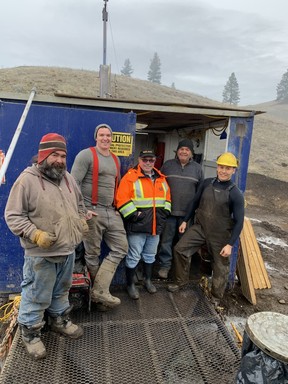 It is home to major copper mining operations and exploration including Teck Resources, Xstrata Copper, KHGM Polska, Kaizen Discovery, Mitsubishi Materials, Antofagasta Plc, New Island, Highland Valley, Kodiak Copper Corp. and Copper Mountain. The Copper Mountain mine alone produces about 100 million pounds of copper equivalent per year.
"Sego's proximity to Princeton is an added benefit because the roads, housing, and power infrastructure are already in place," says Stevenson. "Princeton is also an old mining town and is in the traditional territory of the Upper Similkameen Indian Band. Many of its members are mining professionals and very knowledgeable, including our site manager."
content of the article
The southern gold zone of the Miner Mountain porphyry copper-gold project is Sego's current focus. "Gold mineralization has been discovered in the upper or lateral zones that is associated with porphyry copper-gold in other deposits in British Columbia and as a result our drilling will be testing for porphyry copper-gold mineralization at depth north of the Southern Gold Zone" says Ron Britten PhD P Eng, the geological consultant of SEGO.
An initial open pit resource estimate of the southern gold zone is planned for 2023 upon completion of the drilling program. Preliminary small-scale metallurgical testing indicates that approximately 94% gold can be leached in crushed ore from the Southern Gold Zone. "This property offers a significant economic advantage as it allows a plant to produce gold on-site without incurring expensive smelting costs," explains Britten.
content of the article
Sego plans to continue its metallurgical studies in the coming months.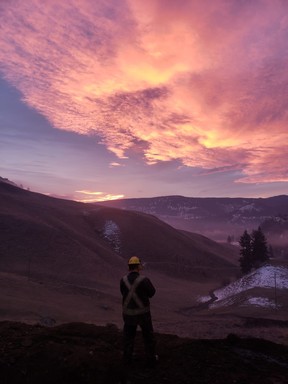 Stevenson notes that copper demand is strong now and will be strong in the future. "Copper is key to every phase of electrification – electric cars and electric buses, which require many times more copper than internal combustion engine vehicles, and copper is needed in windmills and solar panels, among myriad other applications."
A key differentiator for Sego is its reclamation strategy, which won BC the 2007 award for Best Reclamation in Mining Exploration. "We've maintained that status ever since," says Stevenson. "We work closely with all the communities involved. Rather than waiting for exploration to complete, we reclaim as we drive and seed the drill areas with native grasses. All of the drilling we did this past June has already been contoured and reseeded."
content of the article
As an indigenous person, Stevenson is determined to respect the land. "It's part of our belief. Businesses don't have the right to disrupt that. The community respects our work after seeing what we've done."
Stevenson believes Sego is attractive to environmentally, social and governance (ESG)-focused investors. "It gives them the assurance that the environment will not be an issue in our work. It's a very important aspect of investment decisions today." His ESG efforts also help build trust in the community, he adds. "You can't just find a mine and decide to work it. You have to have the community on your side. It takes time to build those relationships."
"The Miner Mountain property is an exciting project with excellent potential," said Stevenson. "All signs are good for copper-gold porphyry near the Southern Gold Zone. With our Board of Directors comprised of mineral exploration and capital markets expertise, we have the team to move this project forward."
This story was created by content worksPostmedia's commercial content division, on behalf of Sego Resources.