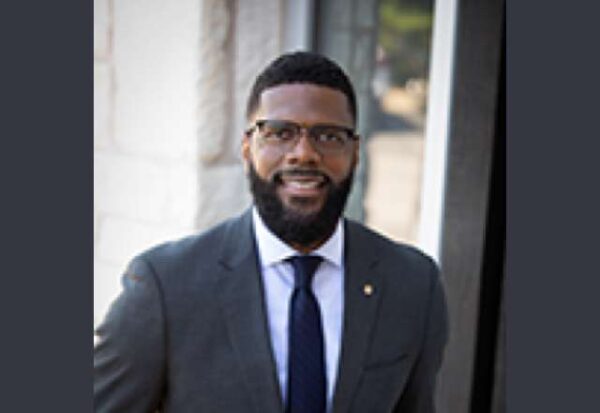 Christopher Shorter will join from Baltimore to lead the Prince William County government.
In a 6-2 vote today, the Prince William Board of County hired Supervisors Shorter and agreed to pay him an annual salary of $350,000. Supervisors Jeanine Lawson and Yesli Vega opposed his hiring.
Shorter replaces Christopher Martino, who held this role from 2016 until his retirement on December 31, 2021.
Potomac Local News first broke the news yesterday that Shorter would be hired. He was on a short list of candidates, including deputy borough chief Elijah Johnson, who had headed the borough government on an interim basis since Martino left.
For the past 24 months, Shorter has served as Baltimore City Administrator, a position created by the city's current mayor. Before moving to Baltimore, Shorter worked for the District of Columbia government in Austin, Texas for 10 years.
Here's Prince William County's announcement.
Prince William's Board of County Supervisors has appointed Christopher Shorter as Head of Prince William County Government as the new County Executive, effective January 3, 2023. Shorter will bring more than 18 years of local government experience, including extensive experience in strategic planning, organizational development and financial management. Most recently, Shorter served as a city manager with the Baltimore City Council for the past two years.

As County Executive, Shorter's leadership and management will provide a clear course of action to achieve the goals, initiatives and policies set by the Board of County Supervisors by overseeing and managing a talented and diverse workforce of more than 6,200 full-time and part-time employees.

"Following an extensive statewide search, we are pleased to welcome Mr. Shorter to Prince William County," notes Ann Wheeler, Chair At-Large. "His extensive knowledge and insights into local government, combined with a proven track record of driving positive change in government processes and roles, will be an asset to lead Prince William County into a prosperous and exciting future."

As Administrator for Baltimore City, Shorter led the development and design of the city's Strategic Action Plan, outlining a clear vision for the City of Baltimore and establishing measurable goals and indicators of success. He also established a government transformation management office, led the Baltimore City Workforce Vaccination and Testing Operations Taskforce, established and led the city's Sub-Cabinet on Sustainability and Resilience, and is leading a comprehensive procurement reform process to evaluate citywide procurement rules and regulations.

Before joining Baltimore City, Shorter served as Assistant City Manager for Health Environment, Culture and Lifelong Learning in Austin, Texas, where he served six municipalities with a combined budget of $342.6 million and 1,926 full-time employees. Prior to Austin, he held a number of senior positions within the District of Columbia government, including director of public works, director of agency operations, and chief operating officer for several departments.

Upon his January 3, 2023 joining date, Shorter's annual salary will be $350,000.