Quebec
Gatineau police set up 'neutral zones' for people selling items online
content of the article
Gatineau Police have established two "neutral zones" for the public to conduct online sales and other transactions under video surveillance, the service said Thursday.
content of the article
Both are located in parking lots near police stations: one at 590 Gréber Boulevard in the Gatineau sector and the other at 777 de la Carrière Boulevard in the Hull sector. They are identified by large, painted blue markers on the pavement and permanent signage.
content of the article
The aim of the initiative is to "prevent fraudulent transactions and physical attacks that can occur in connection with purchases or sales on popular online sites," the police said in a media release. The safe exchange areas can also serve as neutral ground for parents wishing to place children in shared care.
Surveillance cameras at these locations will operate throughout the day, every day, although the images captured may not be observed in real time, police advised, so anyone who feels their safety is at risk should call 911 immediately.
content of the article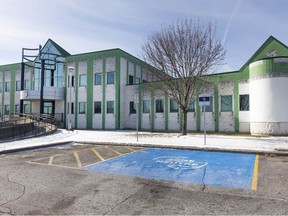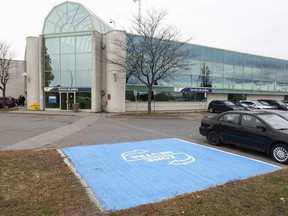 The Ontario Provincial Police Department's Upper Ottawa Valley Division announced a similar initiative on Tuesday. Its "Community Safe Zone" is located at the Pembroke Division at 77 International Drive in Pembroke.
The idea is to take online transactions away from remote parking lots, private homes or other areas and into a public place, according to an OPP press release. It added that the OPP would not broker transactions, provide documentation or witness transactions, but an officer would respond upon request and only intervene if a transaction became a criminal matter.
The Ottawa Police Service does not have a similar "neutral" or "safe zone," but a statement to this newspaper said its recommendation for the past few years has been that people using online sites to buy or sell items use it should avoid going to a buyer or the seller's home and instead meet in any well-populated place for exchange, including police station lobbies, although officers would not monitor or become involved in the transactions.
content of the article
All three police services offered tips for buyers and sellers in online transactions.
• Make sure you meet at times when shops are open and people are around.
• Take a sudden change in meeting point as a warning sign and do not go alone if possible.
• Check vendor ratings, if available, before making a purchase, or see if others have flagged them as a good or bad experience.
• A seller should try to find out more about the buyer before completing a transaction. Be careful if your profile is recent or has little information.
• Take the time to inspect the goods to ensure you are buying what is advertised and in the condition agreed.
• AAlways make sure the payment is valid before giving an item to a potential buyer.
• If the asking price is much lower than the item's actual value, be careful, especially if the seller says the item is new or almost new.
OC Transpo driver numbers up in October but still without forecasts

Ottawa Police Commissioner Charged With Sexual Assault