Saskatchewan
Calgary Police Service joins calls for tougher bail reforms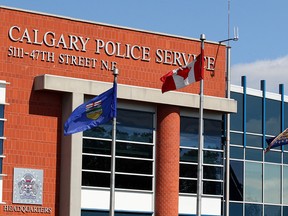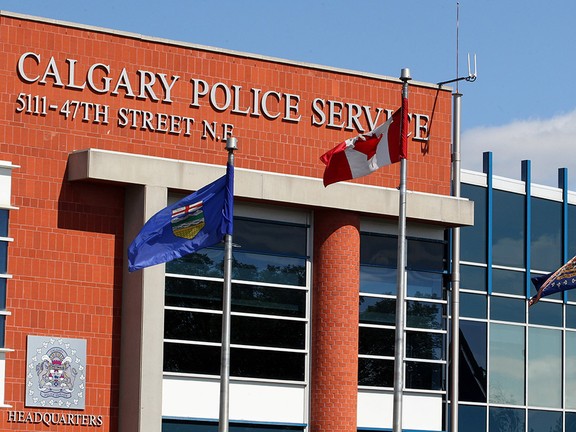 content of the article
The Calgary Police Service has joined growing nationwide calls for changes to Canada's Criminal Code and other laws related to the operation of Canada's bail bond system.
content of the article
Calls for bail reform from police and provincial officials across Canada have grown louder recently amid the aftermath of the Const shooting. Grzegorz "Greg" Pierzchala, a 28-year-old rookie Ontario provincial police officer, on December 27 last year. One of the two people charged with first-degree murder in Pierzchala's death, Randall McKenzie, was out on bail for firearms offenses in 2021, had a life ban from gun ownership and had a warrant out for his arrest at the time of the fatal shooting.
content of the article
"I think there's some real opportunity right now given some of the devastating things we've seen in the numbers of police officers injured and killed and then also just the idea of ​​the crime and security issues that we're seeing in the cities," said CPS boss Mark Neufeld. Five police officers have been killed on duty across Canada since September 2022.
content of the article
At a Police Commission meeting this week, Calgary Police Service executives shared some concerns and numbers about the so-called "revolving door" justice system and some of the impact of repeat offenders on the city and its law enforcement.
Deputy Chief of Police Paul Cook told commissioners that CPS's Offender Management Unit has identified more than 1,100 offenders with links to organized crime who are at "high risk" of re-offending – 318 of whom are under active surveillance.
"These offenders vary by type of crime, but all have demonstrated prior acts of violence," Cook said.
"In some cases, operators are able to control an offender's behavior without enforcement – ​​that's our goal. However, there have been recent examples where enforcement is needed to protect the safety of Calgarians or where offenders consistently violate their court-imposed terms of release."
content of the article
He offered a timeline of two specific cases where repeat offenders were eventually remanded in custody after being granted bail for violent crimes and then released after violating their bail terms. Despite being bound by court-ordered 24-hour curfews and gun bans from previous crimes, police say the pair were found with concealed firearms loaded at a downtown restaurant on a November evening.
Through its Offender Management Division, police have conducted 274 targeted patrols on one of those offenders since 2019 to ensure the man was meeting the terms of his release. Cook says it's a drain on police resources and that legislative reform for bail procedures for violent repeat offenders and firearms charges is "needed".
content of the article
"We send our members to the door to check that they are complying with their terms," ​​he said. "The amount of hours spent monitoring an offender disarms important crime prevention within the community.
"This is just one example that underscores the need to work with our justice system to ensure we have enough law enforcement resources to ensure gun violence has consequences in our city."
Provinces, police call for reforms
Together, Canada's prime ministers sent a letter to Prime Minister Justin Trudeau shortly after Pierzchala's death — as did the Police Chiefs of Canada Association and other police organizations — calling for "immediate action." "Strengthen Canada's bail system."
content of the article
"The judiciary must, in principle, keep anyone off the street who poses a threat to public safety," it says. "And that starts with making meaningful changes to the penal code, an area that's strictly a federal jurisdiction."
After being warmed by Prime Ministers and Conservative leader Pierre Poilievre on the issue, Trudeau said last week that his government was scrutinizing the issue.
"There are real concerns out there," the prime minister admitted at a Jan. 16 news conference in Saskatoon.
"There is no doubt that there is a problem," says the criminologist
The problem recently surfaced in Calgary, where the defendant in the city's most recent December 25, 2022 murder, Yosief Hagos, was on bail when he allegedly shot and killed Samuel Welday Haile in the southeastern community of Forest Lawn.
content of the article
Before the shooting, Hagos was arrested in Calgary in May on a Canada-wide warrant in connection with a gun robbery at a Moose Jaw pharmacy in April. He was released on bail and allowed to return home to Calgary while awaiting trial. Now police have issued another arrest warrant for Hagos – this time on second-degree murder – in connection with Haile's death. He has yet to be found.
In addition, Moses Danto, who was charged in a shooting in Kensington in September, was also out on bail when he allegedly shot and killed a man and woman at a local bar, resulting in injuries to the woman, police said described as "life changing".
"There's a problem; there's no doubt there's a problem," Mount Royal University criminologist Doug King told Postmedia in a December interview. "People who have long histories of violence and serious crime, particularly related to the use of firearms… get out on bail and then usually commit another violent act."
content of the article
King said the problem boils down to loopholes in federal legislation: "That's where people really slip through the cracks."
"The (Canadian Charter of Rights and Freedoms) states that bail is expected of anyone in police custody unless it is unjustified – it is a defendant's right to be released," King said .
During bail hearings, prosecutors typically have the task of proving to a judge that the defendant could harm either himself or others and should be held in custody in the public interest. However, for certain serious crimes, Canada's Criminal Code turns the tables by obliging the defense to work to get the accused released.
"These are very limited offenses," King said. "They are the most serious of the major crimes in Canada: murder, sedition, treason, things like that."
content of the article
While the 2019 reforms via Bill C-75 imposed the same so-called "reverse burden". repeat offenders charged with an offense against an intimate partner, King, echoing the prime ministers' letter, said the federal government needs to continue streamlining legislation to put firearms and other violent crimes in the same category.
"If an individual has been charged and/or convicted of a previous violent crime and is now at risk of violent crime involving the use of a firearm, tThat should be on the list of "Well, you're not going to get bail unless you can prove and argue otherwise," he said. "I think that's the first step."
[email protected]
Twitter: @michaelrdrguez