Saskatchewan
Sask. needs long-term care standards: SEIU-West
"If we have a bare minimum of staff, we have a bare minimum of care, and that's unacceptable."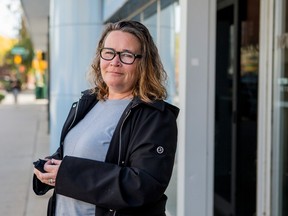 content of the article
SEIU-West President Barbara Cape is urging the province to return to the table with healthcare unions to discuss minimum standards of care following the release of a new national report on quality guidelines.
content of the article
The talk about regulation in long-term care facilities is not new among health care unions, she said in an interview on Wednesday.
content of the article
But the union believes now is a good time to refresh the message following a new Health Standards Organization (HSO) report released on Tuesday and upcoming meetings between federal and provincial healthcare leaders.
The HSO report, compiled through consultation with health stakeholders across Canada, focuses on outlining the benchmarks for delivering quality care in long-term care.
Its key point, highlighted by SEIU-West, recommends that long-term care residents should receive at least 4.1 hours of direct care from staff each day.
Cape described the recommendation as "fundamental" and necessary in Saskatchewan.
content of the article
"These minimum care periods should be mandated and enforced," Cape said. "From these minimum hours of care flow all the remaining improvements (to) achieve more skillful care, quality care."
Saskatchewan does not currently have a set minimum standard of care in long-term care homes. The previous guidelines listed in the Residential and Care Homes Ordinance were abolished in 2011 and have not been formally replaced.
Cape said there has been a notable "decline" in care since previous guidelines were scrapped.
"Residents and their families have seen this for as long as they have been in long-term care, they have just watched as people ran, literally ran to provide care," she said.
"We just haven't kept up with the investment in staff to provide that care."
content of the article
In an email from the Department of Health on Wednesday, a spokesman said the facilities are operating in accordance with provincial guidelines set out in the program guidelines for special care homes to "provide safe and effective care."
Sask. Seniors have to wait a long time in hospitals for long-term care beds

Sask. NDP's Solutions Tour aims to address healthcare challenges

SHA adds 24 medics to Regina to relieve shortages
SEIU-West represents an estimated 7,000 long-term care workers across the province, in a spectrum of roles from nursing to maintenance.
Cape said the union has experienced ongoing staff shortages, delays in hiring and an increased risk of work-related injuries as a result of declining standards of care, which have led to a reduction in staff hours.
content of the article
"There just aren't enough staff to do the amount of work required, and we're scrambling," she said. "If we have a bare minimum of staff, we have a bare minimum of care, and that's unacceptable."
It's an issue affecting patient care and staff attitudes, she said. Stress is not only evident in long-term care, but also in cross-sectional areas such as acute care and home nursing.
"For us to maintain our capabilities, respond to safety incidents, and maintain infection control — even something as simple as building a relationship and relationship with a resident, takes time," Cape said.
The COVID-19 pandemic acted almost as a catalyst, highlighting concerns about the delivery of long-term care.
Cape pointed to the provincial ombudsman's "scathing" review of Parkside Extendicare after finding that lax enforcement of the guidelines had helped COVID-19 sweep through the facility, where 42 residents died.
content of the article
"Right from the start of the pandemic, we were definitely caught on the wrong foot, in long-term care," she said.
"It's not just one facility or one manager, but on many levels we saw that the communication wasn't as good as it could have been."
Cape said she is not convinced that the provincial government "has the political will" to tackle the big changes needed, but extended the call for the conversation to be held anyway.
"We have every intention of working with government, employers and educational institutions to create a plan to get us there," she said.
The ministry said the health agency regularly reviews and updates its guidance and that officials will review the HSO's recommendations to take into account "as part of this ongoing review".
The news seems to be coming at us faster and faster. From COVID-19 updates to politics and crime and everything in between, it can be difficult to keep up. With that in mind, the Regina Leader post created a Afternoon headlines Newsletter that can be delivered to your inbox daily to ensure you are up to date with the day's most important news. Click here to login.